eCommerce web design and development in Himachal
Planning for successful eCommerce web design and development
Before we start with any eCommerce web design project we plan all major aspects of the user experience (UX) which defines how visitors find the products, interact with them, add them to their shopping cart, and finally make a purchase. It is essential to create a seamless user journey that will help maximize conversions.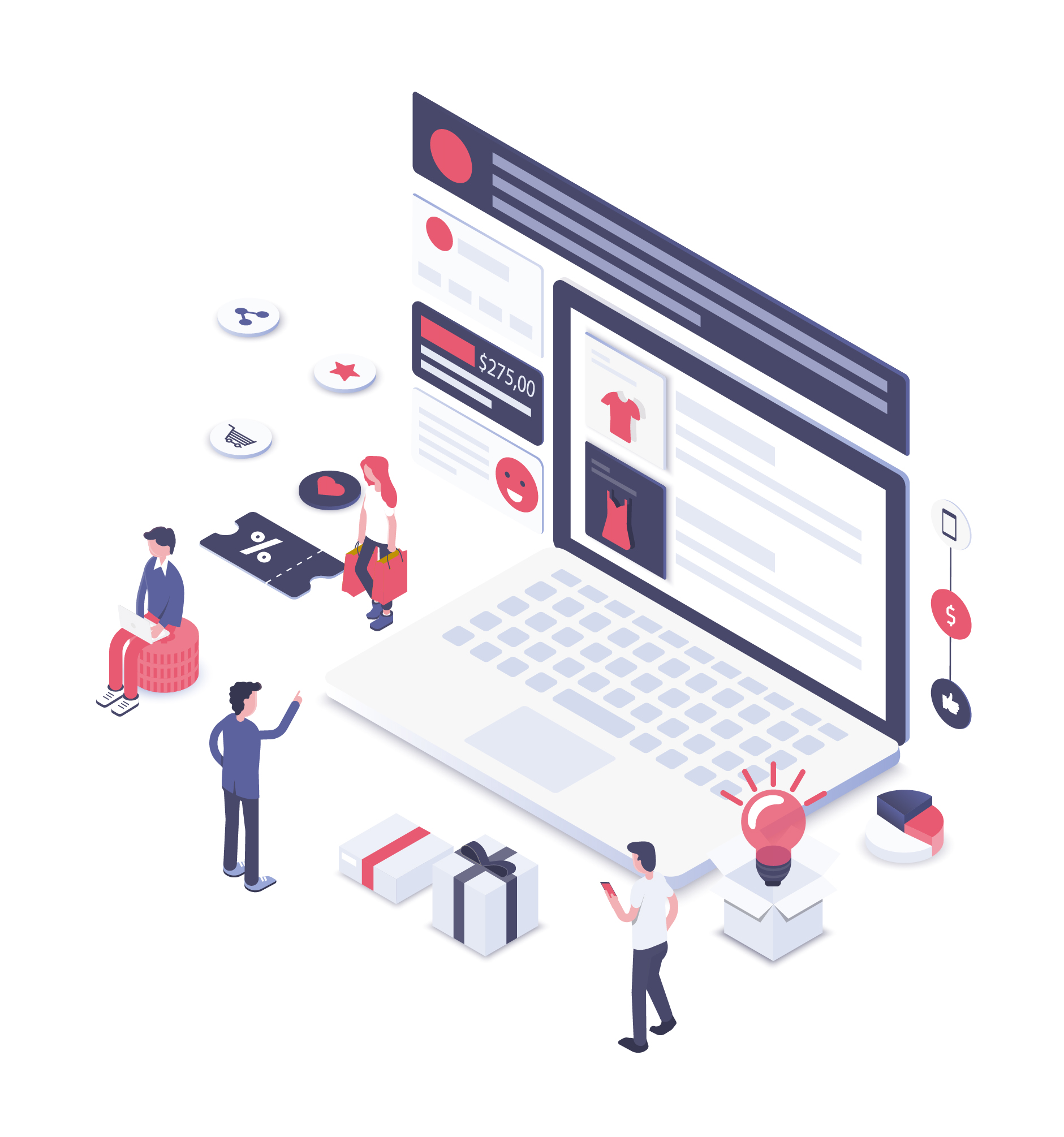 A mobile first approach to eCommerce web design and development
Responsive eCommerce web design won't be enough, we need to make sure that the website considers the mobile user at every level, from product search to the checkout process.

It's now been proved that customers will be more likely to interact with your website from a smartphone or tablet. Statistics show that a third of all online purchases came from smartphone users and 40% of users will go to the competitor after a bad mobile experience. So we need to create a shopping experience that appeals to mobile visitors.

Some other useful UX practices that our eCommerce web developer team in Himachal uses: allowing users to register using Google or Facebook profiles rather than filling out a form and using digital wallets or UPI that ease the payment process so customers won't have to hunt around for a credit card or debit card detail
Personalized eCommerce experience
In your eCommerce websites, to generate additional sales we display personalized product recommendations based on the customer's reactions, this is better than just displaying upselling and related products in the checkout page.
Customer reaction based on:
Search Queries: Products based on customer searches
Purchase History: Products based on a customer's previous purchases
Geographic Location (also known as localization): Products based on local and regional considerations
Shopping Cart: Products based on the contents in cart or wishlist
Social Behavior: Products based on product ratings
By creating a smart eCommerce system, customers are more likely to be interested in and purchase the additional recommended products which will eventually create more value for your website.